Sports: The Most Important Unimportant Thing in the World by Aidan Whitcomb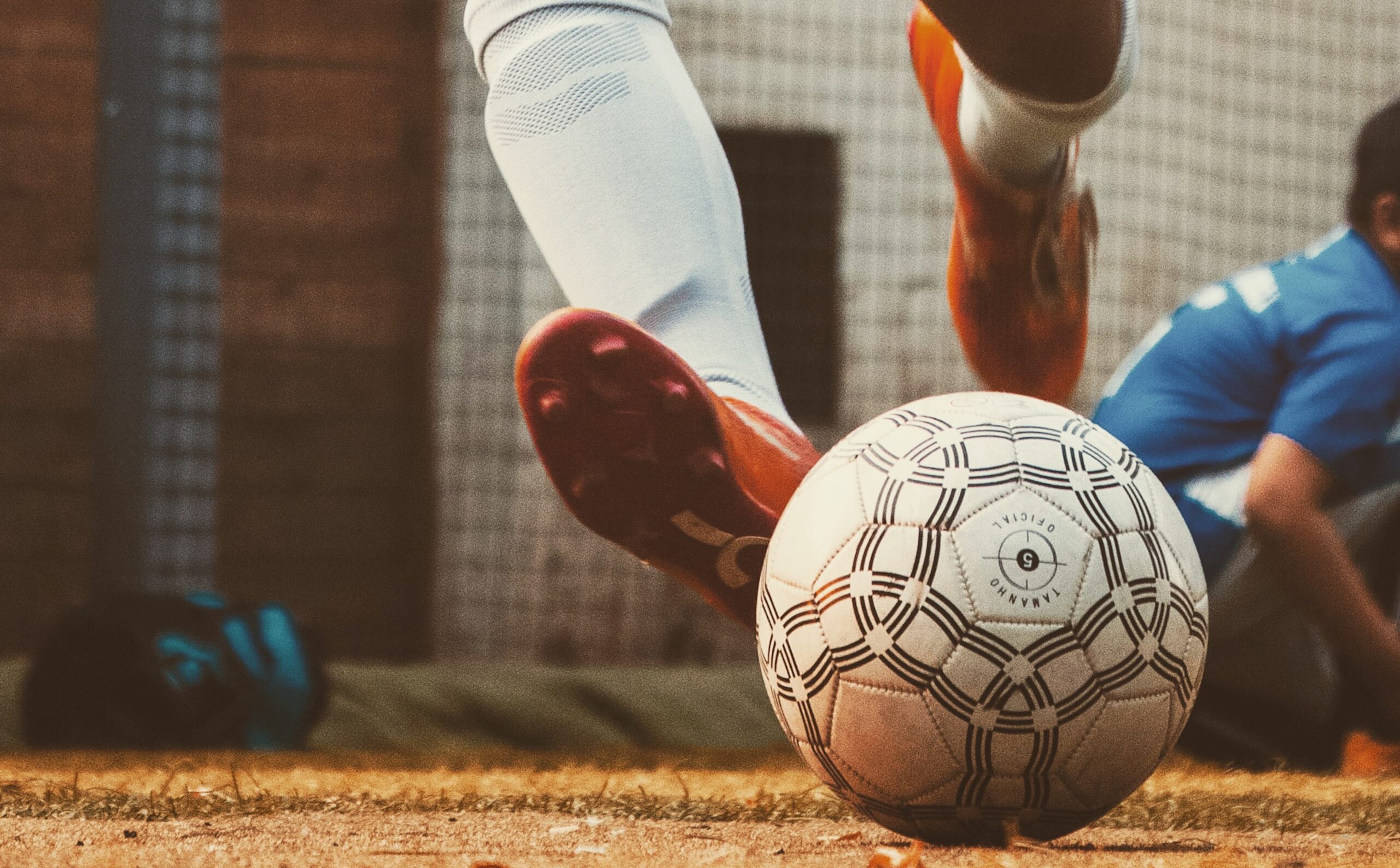 Famed American radio host Larry King once remarked, "sports is the most important of the unimportant things." Former Pope John Paul II similarly was quoted as saying, "Out of all the unimportant things, football (soccer) is the most important." Any avid sports fan could substitute "football" for their preferred competition and likely, that statement is true to them. I agree. As someone who has grown up with a ball, a bat, a stick, a glove, a racket or any other piece of sports equipment in my hand, sports have the same meaning to me as to King and the Pope. There is so much beauty in sports. Competition, dedication, human achievement. It teaches us so many amazing lessons that mold us into better people. Sports provide so much to us as athletes and sometimes even more as spectators. Why do we parade the streets when our favorite team wins the championship? Why do we get angry when they lose? Why do we get sad when our favorite player gets traded? And at the same time, we actively have no control in these happenings. We, as fans, don't truly gain or lose anything in the end. And to the athletes themselves, at the end of the day it is only a game, right? These are the qualities of sports that make it so important, yet entirely unimportant.
—
December 18, 2022. Eleven men, donning the iconic baby blue and white striped jerseys of Argentinian soccer lore, walked out under the lights of Lusail Stadium. The roar of 88,966 fans from across the globe, packed in tonight's venue, filled their ears. Walking beside the South Americans were eleven, equally intense, French athletes, eyes staring straight ahead. The men were surely anxious, just waiting for a ball to be placed at midfield, Szymon Marciniak to blow his whistle, and go to battle with pride for their nation. But, as those two teams made their way from the tunnel, stepping into the humid Qatari air, eyes solely focused on the World Cup trophy they passed, the rest of the world's eyes turned intently to one little man. Despite his diminutive stature, he is worshiped and idolized like a god by hundreds of millions of people.
That man is Lionel Messi. Argentina's number 10. The man with football's most magical feet. The feet that have scored so many goals, won so many games, brought so much joy, and brought so many tears. Mesmerizing mere mortals since 2002, a man whose stardom shines so bright, you can hardly believe he is human.
To many, Leo winning this final, and lifting the trophy for his country is the most important thing in the world. A World Cup victory would cement himself atop soccer's pedestal of greats. Joining the likes of Pele and Maradona, who brought their country soccer's greatest glory. But to Leo, this was just another game of soccer.
—
January 2, 2023. On a chilly Cincinnati evening, two of the NFL's best squads matched up. The visiting Buffalo Bills were ready to face the Cincinnati Bengals. The story of the game featured two of the league's best quarterbacks, vying for meaningful playoff positioning as the 2022-23 season came to a close. The winner of the game would leapfrog the other in the standings, giving them a home-field advantage throughout the playoffs.
The game got off to a lightning start as the home team marched their way down Paycor Stadium's turf. Young superstar quarterback Joe Burrow found the safe orange hands of wide receiver Tyler Boyd for a 14-yard touchdown. Evan McPherson tacked on the extra point as the AFC North team jumped out to a 7-0 lead. However, the Bills were not deterred. Fellow star quarterback Josh Allen, steadily steered the Bills' ship into the red zone, resulting in a short 25-yard Tyler Bass kick, and decreased the deficit to 7-3. On the second play of the Bengals' ensuing drive, this colossal game suddenly became one that no one would soon forget. A rather routine 13-yard completion from Burrow to Higgins instantly became the most important play of the season.
Yet, the story of this game would not be about Josh Allen, Joe Burrow, or any of the other players that analysts predicted to have a major impact. Instead, a little-known 24-year-old from Pittsburgh who, most unfortunately, was at the center of the evening's attention. Worried and watchful eyes sat in silence, staring at the scene unfolding in Cincinnati. In a split second, the mammoth game was rather unimportant, and Damar Hamlin's life was all that mattered.
—
The more I let my mind race about the consequences of a failed trip, the more my stomach turned and my head ached. When the moment came for the game to begin, nothing was more important than victory.
November 5, 2022. A day that could've been one of the best, turned out to be one of the most disappointing. On a frigid fall morning in Superior, Wisconsin, I and the rest of the Bethany men's soccer team had the opportunity to extend our season into the NCAA Tournament with a UMAC Championship against our bitter rivals, UW Superior. The two best teams in the UMAC were set to face off for that coveted ticket to continue their season. As it was my senior year, I knew this was my last chance to hoist the championship trophy. At the time, I believed the importance of the game was immeasurable. After winning our semifinal match, I couldn't think about anything else besides going out onto that field and ending the Yellow Jackets' season. The pressure to perform was at an all-time high.
Expectations from teammates, expectations from my coaches, and mostly expectations from myself consumed me in a way that all athletes know the feeling of. What I couldn't seem to realize at the time, was that it was just another game. It felt so much more than that. Call it anxiety, call it nerves, whatever you want to call it, I felt it. The more I let my mind race about the consequences of a failed trip, the more my stomach turned and my head ached.
When the moment came for the game to begin, nothing was more important than victory.
—
Lionel Andres Messi was born on June 24, 1987, in Rosario, Argentina. From an early age, Messi was expected to be the next great thing in soccer. At just 11 years old, Messi was given a chance to practice in front of Barcelona coach Carles Rexach. Messi dazzled him with his footwork, passing, skills, and much more. Immediately, the impressed coach offered Messi a contract which he signed on a paper napkin. Messi and his father moved to Spain to pursue his dream. Messi learned the importance of sacrifice and ambition. He learned hard work, focus, and dedication. Leo quickly progressed through the Barcelonian ranks and was given his first chance to play for the top team in 2004 at 18 years old. Messi amazed all who watched him play, with his goal-scoring ability and flair being unlike anyone before him. In 2012, Leo broke the all-time record for goals scored in a calendar year with 91. Such a record will likely never be broken again.
Yet, despite all his success as a player, there was always one trophy that seemed to elude him. It became Messi's mission to lift the World Cup trophy and bring glory to Argentina. He fell just short in the 2014 final and many believed that 2022 was his final chance. For as long as Leo didn't have a World Cup title to his name, arguments could be reasonably made for predecessors and peers to be ranked above him.
So, on December 18, 2022, with the world's attention and pressure on the little man's shoulders, Leo took the field in Qatar with one goal in mind. Years of determination, dedication, and grit had culminated in this one game. All the peaks and valleys of his career crafted him into the player he is.
The game got off to a great start for the South American squad. In the 21st minute, French winger Ousmane Dembele's lazy right leg clipped Angel Di Maria's heel, bringing him down inside the penalty box. The referee immediately blew his whistle and up stepped the boy from Rosario. The world stood with bated breath as he calmly placed the ball exactly to his liking on the spot, took a deep breath, and momentarily closed his eyes. Hands on hips, Messi calmed his heart rate as much as possible, slowed his run-up, closed his hips, and swung the ball past Hugo Lloris and into the bottom right of the French net. 1-0 Argentina. Their prodigy had just given them a lead in the World Cup Final. Argentina did not stop there. A series of passes from Julian Alvarez and Alexis Mac Allister found Di Maria, barrelling down the left, who calmly bounced the ball past the diving Lloris, sending the baby blue and white faithful into a frenzy. 2-0. Argentina was on the verge of that all-important trophy.
Then, in the 79th minute, the young European sensation Kylian Mbappe made his presence known. French forward Randal Kolo Muani is dragged down in the penalty box and Mbappe steps up and slots the ensuing penalty kick into the bottom left corner, 2-1. Argentians' palms began to sweat as the French had found new life. Just two minutes later those palms would get even sweatier, as a moment of Mbappe magic tied the game. A perfect volley past Emi Martinez leveled the score at 2-2 and sent the game to extra time.
In the 108th minute, Argentina found the breakthrough, as Lautaro Martinez's shot was only be parried towards the patiently waiting feet of Lionel Messi, who slammed the ball home. All Argentina had to do was grind out the final 12 minutes, but Kylian Mbappe did not let that happen. A 116th-minute handball gifted France another penalty, which once more was tucked away by Mbappe, completing his hat trick and the French comeback.
The back and forth of the game seemed it was always destined to be decided by a shootout, and so it was. France shot first and Mbappe gave them the early advantage. Next, Messi, who carried the weight of an entire country's hopes and dreams on his shoulders, rolled his shot past the goalkeeper. With this game in a stalemate of two soccer superheroes, one team needed a sidekick to step up and give them a spark. And that man was Argentinian keeper, Emi Martinez. He denied Kingsley Coman and Aurelien Tchouameni while Argentina's Paulo Dybala and Leandro Paredes scored. Kolo Muani gave France life with a strong finish, but Gonzalo Montiel found the back of the net and clinched the World Cup for Argentina. Tears of joy streamed down the players' faces as they ran around the field, weaving around the collapsed and distraught bodies of the French unit. At the center of the celebrations was Lionel Messi, as teammates lifted him onto their shoulders and carried him like a king around the field.
The highs and lows of this game from the Argentine perspective only make the moment that much sweeter. And at the end of the day, it is not the game that is so important to the fans. It is a sense of national pride and joy they felt, with their homeland's name praised across the world. The sense of community that sports can create was never more evident than in the parades that packed the South American streets the next day. And for Messi, his journey was completed. He accomplished all that was asked of him, making good on those once lofty expectations. He saw the years of dedication and hard work finally pay off in sweet victory, in a way that only sports can provide.
—
Damar Romeyelle Hamlin was born on March 24, 1998, in McKees Rocks, Pennsylvania. Despite a rough childhood, Hamlin strove to become a great football player. He quickly became a star and after attending Central Catholic High School in Pittsburgh, he stayed in the city and attended the University of Pittsburgh. While at Pittsburgh, Hamlin developed into an impressive cornerback and eventually declared for the 2021 NFL Draft. Throughout his early years, football taught Hamlin to have a good attitude and strive for greatness. Hamlin refused to settle, which is why he was selected by the Buffalo Bills with the 21st pick of the 6th round. After playing in a reserve role for much of his first season, Hamlin became a starting safety in 2022 after an injury to teammate Micah Hyde. In this, sports showed Hamlin the importance of patience. Football also provided Hamlin with the opportunity to be a charitable role model to his hometown. In 2020, Hamlin started his own Christmas toy drive to provide less fortunate children with gifts. Football had given Damar Hamlin so much. As the season progressed, Hamlin continued to thrive in his role and figured to be a solid contributor to the Buffalo defense in a week 17 matchup with the Bengals.
So on the evening of January 2, 2023, Damar stretched out to make a seemingly routine tackle on Bengals player Tee Higgins, stood up, and almost immediately collapsed to the ground. Initially, no one figured out exactly what happened. ESPN announcer Joe Buck presumed it was just another one of those unfortunate injuries that are a consequence of playing football and was prepared to send the game to a commercial break. However, as the Bills' training staff made their way onto the field and Hamlin remained flat on his back, worry began to creep in.
What followed next was nine scary minutes of nervous trainers rushing to save a man's life. First responders initiated CPR, AED, and a series of other treatments as Hamlin lay eerily cold on his back. Players, coaches, and fans waited in stunned silence. Eventually, the silence was broken by visible tears across Hamlin's teammates' faces, not knowing what was happening, scared, and upset that they couldn't help their teammate, their brother. Hamlin was administered oxygen and an IV. An ambulance was brought out on the field and he was loaded up into it. He was transported to the University of Cincinnati Medical Center and reported to be in critical condition. The worst was understandably feared.
A single moment transformed this crucial game into something that couldn't matter at all to anyone with a good heart. All importance was now on the young man who had suffered cardiac arrest and had his heart stopped playing a game he loved so much.
Rightly so, the game was suspended by the NFL that night and the following day, as everyone still awaited an update on Damar, the game was officially canceled. No longer could the football world focus on a game, they only anxiously awaited the news and watched for any update from that hospital. Doctors tirelessly worked to save Damar. He was sedated and put on a ventilator. On January 5th, by the power of God, Damar began to show remarkable progress. Hamlin demonstrated he was neurologically intact and his lungs continued to heal. He was able to communicate through writing and follow commands. While he faced a long road ahead, it finally appeared that Damar was going to survive.
After what must have been the scariest moment of his entire life, it was almost laughable, yet also somewhat expected from an athlete of his grit, what the first question Damar asked the doctors was. Hamlin wrote on a piece of paper "Did we win?" to which the doctors responded, "Yes, Damar, you won. You won the game of life". To so many, the game held so little importance as Hamlin lay in his hospital bed, but to the athlete, it mattered so much.
To so many, the game held so little importance as Hamlin lay in his hospital bed, but to the athlete, it mattered so much.
—
Aidan Emmanuel Whitcomb was born on January 5, 2001, in Coon Rapids, Minnesota. From an early age, he found a love for all things sports. When he was old enough to start competing, his parents let him play everything. Summer was tee-ball, which eventually turned into travel baseball, where he learned that success came to those who are patient and that getting hit with a fastball in the head is not fun. Fall meant soccer, where halftime oranges and participation trophies turned to winning a UMAC conference ring. Indoor, outdoor, in the snow, he learned that success starts with confidence and confidence comes from practice. He also came to the realization that midfielders run way too much for his liking and he should have stayed a defender. Basketball arrived with winter. As the rims raised from 8 feet to 10, he learned how to battle adversity and the blessings of perseverance. And despite learning how to spin a ball on his finger at quite a young age, he found out that it has little to no practical purpose on a basketball court.
To me, sports equaled learning, improving, and succeeding. It equaled fun, celebration, and joy. It meant teammates becoming friends and friends becoming brothers.
And so, on November 5, 2022, when competitive sports came to an abrupt end for me, I thought the most important thing in my world was being taken away. Through watery eyes, I watched as the scoreboard unapologetically displayed a 0-3 score and no time remaining in Superior, Wisconsin. This singular game which carried so much weight was over. As the Superior players stormed the field in celebration, I found the ball one last time and gave it a kick, and stared as it slowly rolled away from me, as if the ball represented my time in sports itself, also now much too far away. 
As I hunched over, rolled down my dirty socks, took off my cracked shin guards for the last time, and untied my cleats' laces, I tried to reason with myself. I tried to convince myself of the unimportance of this singular moment. That down the road, I won't care if we had beaten Superior that afternoon or if we lost. That down the road, I will care that I was blessed to be part of a brotherhood that went into every game with a collective, arduous spirit. I wanted to glean from this experience sport's true meaning. That all the time and energy I gave this world I loved so much was worth it.
As the Superior players stormed the field in celebration, I found the ball one last time and gave it a kick, and stared as it slowly rolled away from me, as if the ball represented my time in sports itself, also now much too far away.
—
The common thing in all these stories is that sports consume us. We pour our hearts and souls into these things because we care so much. Yet, when the buzzer sounds, the final whistle is blown, the clock winds down, and 5, 10, 20 years from now I look back on my moments, it won't be the score of the game that matters. It won't matter if I played the game of my life or if I couldn't seem to do anything right. Whether that player finally won that trophy, whether that team was the first or second seed in the playoffs, or whether my team advanced to the NCAA Division III Men's Soccer tournament. No matter the country, skill level, or competition, these things are unimportant. It is journeys, the memories, and the moments sports unlocks along the way that are so important. It is the lessons sports taught me and teaches all of us that we learn to make us a better friend, sibling, spouse, and parent. It is the trials and troubles sports present and we face that bring us closer together, that shape this thing we call life, that determines what really matters to us. Sports. The most important unimportant thing in the world.
---
---