Review of Amor Towles' The Lincoln Highway by Libby Kassuelke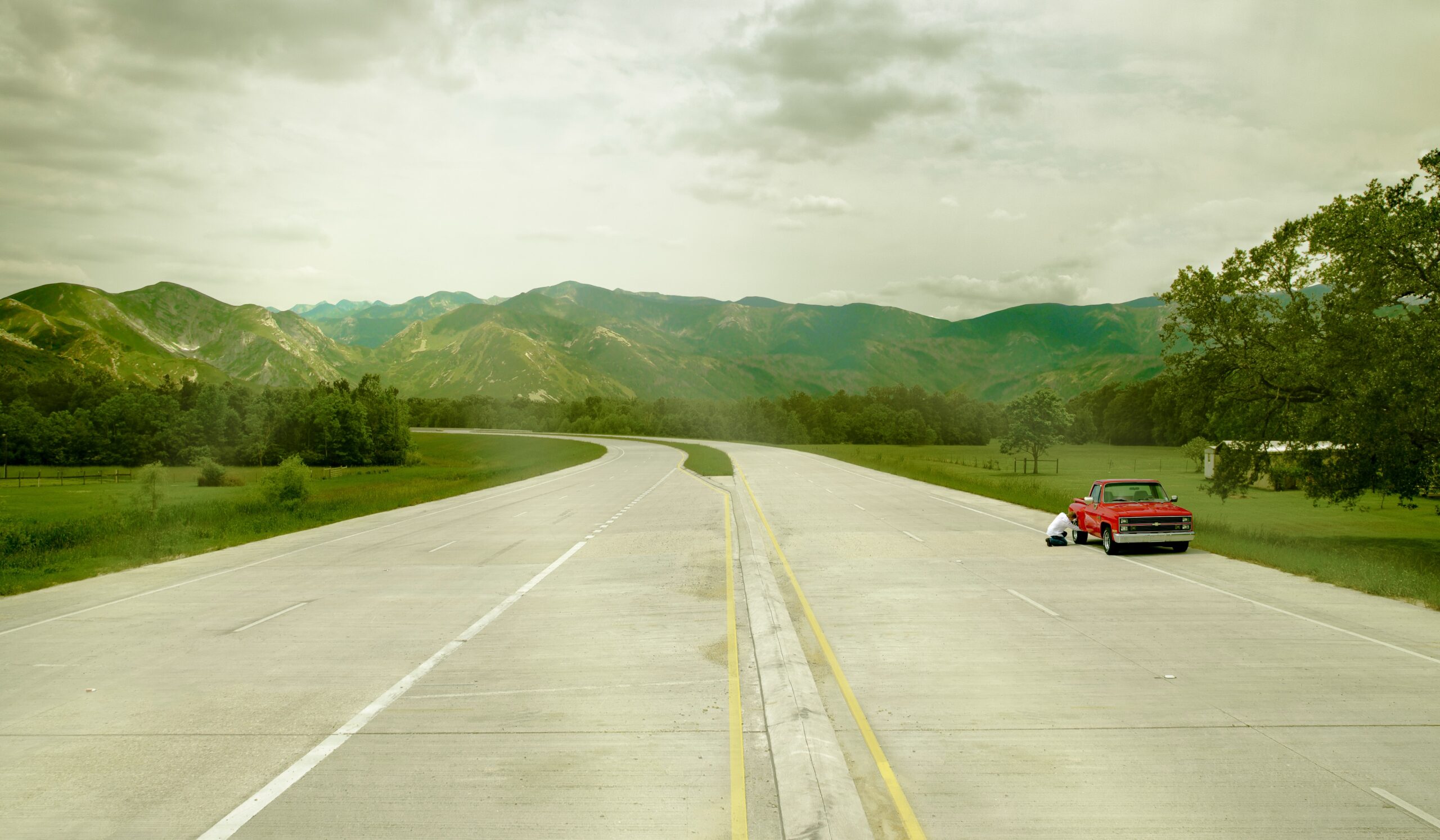 Rating 4.75/5
If you're looking for (and I'm sure you are) an American adventure novel that will keep your wheels turning months after reading it, look no further. Amor Towles becomes a third-time author with this brand new novel The Lincoln Highway. His first two novels, Rules of Civility (2011) and A Gentleman in Moscow (2016) were incredibly well-received, and I can personally attest to the validity of that high praise on both accounts. Towles' writing is smart and captivating and his third novel is certainly no exception. This distinctly American story takes place in 1954 beginning in Nebraska but quickly taking to the road. Towles takes his readers on a 10-day road trip along with eighteen-year-old protagonist Emmet Watson, his younger brother Billy, and their friends Dutchess and Wooley. Emmet and Billy have decided to move to California after the death of their father. Billy is in search of their mother. Emmet is in search of new opportunities as he chases something like the American dream. Duchess and Wooley however, have different plans for their journey. They hijack the trip and all four end up on the opposite side of the country in New York. Without revealing too many spoilers, this story absolutely does not go where it promises to at the start.
Towles' writing is smart and captivating and his third novel is certainly no exception.
Towles has a distinct gift for character building. While in A Gentleman in Moscow, he creates a wise, quiet, respectable man, in this novel he gives us characters who are manipulative and greedy, curious and hopeful, and everything in between. The book jumps perspectives with each chapter and explores the viewpoints of the four boys as well as the potential love interest of Emmet, Sally. The readers see clearly the particular insights of each character and the many threads of the plot are effortlessly weaved together with this method. Towles also takes the creative liberty of having only one of these characters speak in first person during his sections, and this is not our protagonist Emmet, like one might expect, but Dutchess. While Dutchess is arguably the novel's antagonist, Towles does an incredible job of creating real and rounded characters that we may be quite irritated by or frustrated with, but that we can in some way empathize with and understand, and maybe even, in Dutchess' case, become charmed by.
I was nearly compulsively reading it
Towles also throws in two easter eggs for his loyal readers that I find worth mentioning to demonstrate the eye for detail Towles has in every corner of this book. In relation to A Gentleman in Moscow, Towles wrote the culminating climactic moment in both novels to take place at the exact same time: June 21, 1954, at midnight in Moscow and, accounting for the time change, 5:00 pm in New York in The Lincoln Highway. The other insider secret relates to his first novel Rules of Civility. The character Wallace Walcott in Rules of Civility is the uncle of Wolley in this new novel which Towles alludes to using a watch Wallace gave to his nephew in Rules of Civility, and the shared family cabin in the Adirondaks seen in both novels. I rated this novel 4.75/5 (specific, I know) because while it was so engaging I would say I was nearly compulsively reading it, the ending left me a bit less than satisfied. I'm not sure what I was expecting or what I wanted out of the ending, but Towles really blew his readers out of the water with his choice. (Wink wink.) I won't spoil it for you. Just read it. I also thought that while there is some female presence with Sally, who I find a quite compelling character, she didn't have as much time in the limelight as I wanted. I was hoping for more in that regard. On the other end, there is so much here to love. This rich novel weighing in at about 600 pages grapples with a multitude of issues like gender roles, the socioeconomic ladder, abuse, suicide, justice, morality, and more, both gracefully and honestly. It is wildly engaging (I mean I seriously isolated myself from my whole family for all three days it took me to read the novel) and remarkably well written. As his past two novels have, The Lincoln Highway sits comfortably in my top 10 list of favorite books.
---
---